Lipopolysaccharide structure analysis from Lipid A to O-antigen
40 years of experience in Lipopolysaccharides
Our founder Dr. Martine CAROFF was the first researcher to obtain Mass profiles for Lipopolysaccharides. During 40 years of academic research, she was able to describe innovative analytical methods and publish many LPS structures including the complete Bordetella and other famous structures like Yersinia pestis lipid A, Brucella abortus O-chain and many more. LPS-BioSciences continuously improves the characterization methods using polyacrylamide gel electrophoresis SDS-PAGE, NMR, LC-MS and Mass Spectrometry. We have designed a range of services for vaccine, microbiology and diagnostics companies willing to analyze LipoPolySaccharides structures for R&D projects or Quality Control investigations.
On demand SDS-PAGE and thin layer chromatography Lipopolysaccharides profiles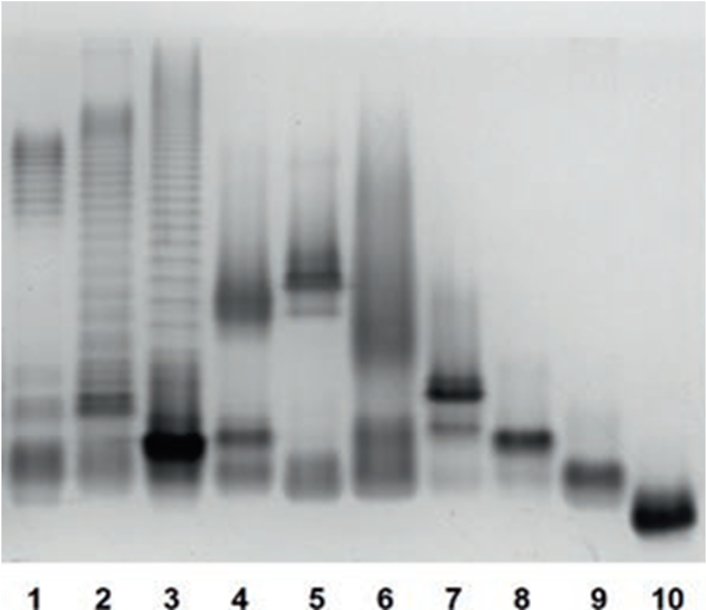 Get an overview of your lipopolysaccharide global profile by using our SDS-PAGE method. LPS-BioSciences selects the best gel solvant conditions to improve the resolution as well as the molecular species separation with both methods. You can compare various serotypes and obtain information regarding the presence of the O-antigen function or the core structure. Get the best LPS profiles to reveal their main structural characteristics.
LPS Characterization using MALDI Mass Spectrometry, LC-MS² and NMR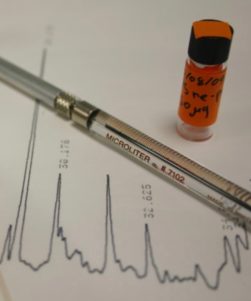 Acquire valuable structural information about your Lipopolysaccharides or Polysaccharides by refining a specific part: Lipid A, Fatty Acid Chain, Core, KDO or polysaccharide. Obtaining the LPS structures can help you getting information about the inflammatory potency of the LipoPolySaccharides, measure the structural impact of different growing culture conditions, or compare your structure with standards. 
Contact our Experts for more information regarding LPS structures.
Antigen Screening Selection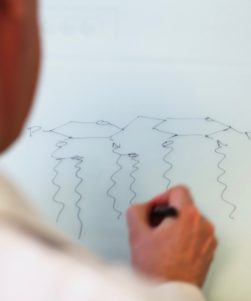 Compare various serotypes in terms of LPS structures. Confirm and validate your best Lipopolysaccharide antigen candidates by screening your O-Chain structures. Identify all the molecular species present in your samples, but also elucidate biologicals mechanisms and activities related to the Lipopolysaccharide structures. 
Look at our review regarding LPS analysis methods or contact our expert to get more information about structure activity relationship.