BOARD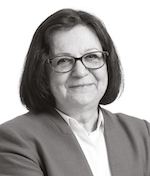 Martine CAROFF, DrSc,
Founder and CSO
Martine is president of the Board and the head of scientific research operations. 
Martine defended her Dr. ès Sciences thesis in Paris Sud University followed by a one year post-doctoral stay in the Immunochemistry Department of the National Research Council (NRC) in Ottawa, Canada.
As Director of the ESA "Endotoxins, Structures and Activities" group she was a Director at the French National Centre for Research (CNRS) and was also Head of a CNRS Group of Research during 25 years. As a mass spectrometry specialist, she obtained the first spectra of native LPSs. One of her techniques for a new LPS extraction method is patented and was the basis of the R&D project that led to the creation of LPS-BioSciences. She was a recipient of the Paris Sud University Prize for Innovation and Valorisation in 2006, and was a laureate of the National Emergence Competition for innovative start-up projects in 2008 and for start-up creation in 2011. She has authored 111 publications in international journals, and 2 patents. She is the company Reach-Out Contact for the International Endotoxin and Innate Immunity Society (IEIIS). She is laureate of the European Woman Innovators Prize in 2019.
---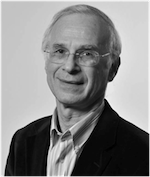 Pr. Jean-Marc CAVAILLON,
Co-founder and Expert in Innate Immunity
Jean-Marc is Board member and advisor for the immunology research operations. 
Jean-Marc was President of the "International Endotoxin and Innate Immunity Society" (1998-2000) of which he was a founding member. He has also an extensive expertise on cytokines, inflammation, and innate immunity. He initiated his biomedical research some twenty five years ago, particularly in the field of sepsis and systemic inflammation. He wrote the first book in French on cytokines (1993, 1996), and co-authored a book entitled "Sepsis and non-infectious inflammation: from biology to critical care " (2008).
Jean-Marc Cavaillon obtained his Doctorate in Science (Dr.Sc) in immunology from Paris VI University. After his post-doctoral training at the University of Toronto (Canada), he joined the Institut Pasteur where he made his entire career. He was Director of the course on General Immunology at the Institut Pasteur (1997-2002), Scientific Director of the "Euroconference" (2003-2006), and Director of the department "Infection and Epidemiology" (2006-2009). He is now chairing the Evaluation Committee of the Scientific Staff (2012-2013).
He is involved in many international immunology courses. He is a member of the Editorial Boards of several journals including "Innate Immunity" (former "Journal of Endotoxin Research"), "Shock", and "Journal of Infectious Diseases", and has been Associate-Editor of "Cytokine" (2002-2009). Pr. Jean-Marc Cavaillon has published 140 scientific articles, 73 reviews and 43 chapters in books on infection, innate immunity and septic shock.
OPERATIONAL TEAM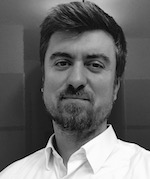 Frederic CAROFF, MSc, MSBA,
Co-founder and CEO
Frederic is in charge of Strategy, Management and Business Development.
Frederic is a repeat industrial manager with commercial entrepreneurship training. He holds a MSc from Ecole Centrale Paris in 2004 specialized in Industrial Management. He practiced "Lean Manufacturing" working with companies like Bouygues TP in Germany (2002), Gaz de France (2004), PSA Peugeot Citroen (2005-2012). During 8 years, he built a strong experience in Team and Project Management. Repeat manager of manufacturing teams up to 100 people, he was responsible for the industrial and manufacturing scale up of 10 projects that were launched on the market.
After creating LPS-BioSciences, he completed his training at HEC Business School in 2012 with the Challenge plus program and during a specialized MBA in Entrepreneurship at ESSEC Business school in 2013, where he obtained his degree summa cum laude.
---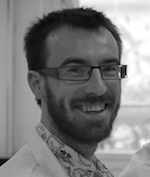 Flavien DARDELLE, PhD,
Laboratory Manager - Diagnostic Group Leader.
Flavien is managing the Laboratory team and in charge of the Diagnostic Service activity at LPS-BioSciences.
Flavien obtained his PhD in Cell Biology at the University of Rouen (France, 2008-2011). He specialized in extraction and analysis of complex plant carbohydrates. He followed his education with two post-doctoral contracts, working on glycosylated proteins (2011-2012, University of Rouen) in agreement with the Universities of Madrid (Spain) and Munster (Germany), then working on microalgae polysaccharides for cosmetic and food processing industries (2013-2014, Fitoplancton Marino, Spain) in agreement with the University of Athens (Greece), a CNRS laboratory (Grenoble, France) and a cosmetic company (Greece).
---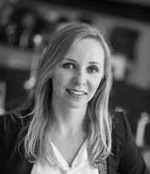 Tatiana KONDAKOVA, PhD,
Vaccine Group Leader
Tatiana is in charge of the Research Service activity at LPS-Biosciences.
She obtained her PhD in Cell Biology in the Laboratory of Microbiology Signals and Microenvironment (LMSM EA4312) at the University of Rouen, France (2012-2015) in collaboration with the Centre Régional d'Innovation et de Transfert Technologique (CERTAM) by working on airborne bacteria, and specializing in analysis of bacterial membrane lipids. Interested by this topic, she joined the Cronan Lab at the University of Illinois, USA (2016-2018) for studying the regulation of bacterial lipid biosynthesis, using genomics and biochemical tools.
---

Maryam DARABI, PhD,
Biochemistry Group Leader
Maryam is a Project Leader at LPS-Biosciences. She holds a PhD in Clinical Biochemistry from the University of Ispahan (Iran, 2005-2010), where she specialized in the isolation and analysis of complex lipoprotein compositions. Following her doctoral studies, she pursued two post-doctoral fellowships. The first was at the University of Zurich, Switzerland (2013-2014), where she focused on the functional, compositional, and structural analysis of high-density lipoprotein (HDL). She then pursued her research at the University of Sorbonne, UMR1166 in France (2014-2022), where she worked on the production of protective reconstituted lipoproteins with a particular emphasis on HDL.
---
Elodie TRAN, MSc,
Commercial Business Development Manager
Elodie is in charge of Business Development and Marketing Content at LPS-BioSciences
She obtained her master's degree in Organic Chemistry at Paris Saclay Campus University (France, 2017), specialized in pharmaceutical compound synthesis. She completed her scientific background with a MSc in Management and Marketing of health Industries at IMIS Business School (France, 2019).
She built a strong knowledge about in immuno-oncology and liposomal formulation market, working for a French Start-Up, HEPHAISTOS-Pharma, as Business Developer (2019-2020) and then joined LPS-BioSciences in 2020.
SCIENTIFIC ADVISORY BOARD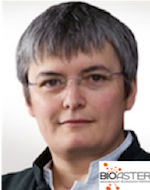 Dr. Nathalie Garçon, CEO/CSO BIOASTER,
Expert in vaccine industry and adjuvant technologies.
Nathalie Garçon, PharmD, PhD is currently the chief executive (CEO) and scientific officer (CSO) of BIOASTER. She joined BIOASTER, the French technology research institute for infectiology and microbiology as chief scientific officer in July 2014. In this role, Dr Garcon directs the scientific aspect of the institute with the objective of accelerating the access to new technologies in infectious diseases that patient can benefit from. She was promoted to CEO in April 2015.
Dr Garçon joined SmithKline Beecham Biologicals now GlaxoSmithKline vaccines in 1990, where she set up and led the vaccine adjuvant and formulation group. She moved from this position, to head of technologies, head of research, vice-president, head of global research and North America RD; and vice president, head of the global adjuvants and delivery systems center for vaccines. In her last role within GSK vaccines before joining BIOASTER, Dr Garçon hold the position of vice-president, head of adjuvants and technologies innovation centre, she provides leadership within GSK Biologicals in the fields of new vaccines technologies, from discovery to registration and commercialization. Nathalie Garçon is Vice President and Head of Global Adjuvant and technologies innovation center at GSK vaccines Dr Garçon expertise in vaccinology extends from research to manufacturing, in particular immunology, adjuvant, formulation and innovation technologies, analytical methods, pre- clinical experimentation and toxicology/safety evaluation, regulatory and licensure and testing. Dr Garçon is the 2014 laureate of the Stanley Plotkin award for vaccines and vaccine technologies. She has authored over 60 papers and book chapters, is the editor of several books, and sit at the scientific committee of several journals. She holds more than 100 patents.
---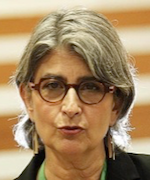 Pr. Nicole GUISO,
Expert in infectious diseases vaccines and Whooping cough.
Nicole is Scientific President of the Perilic Project, former Director of Research at Institut PASTEUR, Director of two national centers of reference of vaccine preventable diseases.
Nicole Guiso is the Head of the Research Unit, Molecular Prevention and Therapy of Human Diseases, and Director of the 'National Whooping cough and other Bordetelloses Reference Centre' and of the 'Toxinogenic Corynebacteria Reference Centre' at the Institut Pasteur in Paris, France. She joined Institut Pasteur in 1972 as a voluntary trainee, having obtained a Master's Degree in biochemistry.
In 1980, Nicole Guiso was awarded a PhD for her thesis on the evolution of the lactose genes in Enterobacteriaceae. Nicole Guiso left the Pasteur Institute to study Archaebacteria as Visiting Lecturer at the National Jewish Hospital in Denver, Colorado, USA. She returned to the Institute in 1988, resuming the post of Research Lecturer, undertaking studies on the factors implicated in Bordetella species pathogenicity.
In 1991, Nicole Guiso was appointed Laboratory Head and, 2 years later, she became Director of the National Bordetella Reference Centre and the Head of the Bordetella Research Unit. Professor Guiso accepted the position of Head of the Ecosystems and Epidemiology of Infectious Diseases department in 2002 and, in 2008, became Head of the Toxigenic Corynebacteria Reference Centre.
Nicole Guiso was awarded the Nicloux Prize of the French Chemical Society in 1984, the Dr Darolles Prize of the Academy of Medicine in 1998, and received the 'Grade de Chevalier dans l'ordre National du Mérite' in 2001 and the French Legion of Honor Medal in 2006.
---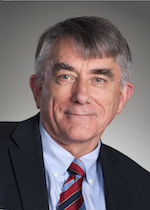 Pr. David BUNDLE,
Expert in carbohydrate chemistry and vaccines
Professor David Bundle obtained his PhD in microbiological chemistry with Professor Sir James Baddiley at the University of Newcastle in the UK. After postdoctoral fellowships with H. J. Jennings, NRC Ottawa and R. U. Lemieux , University of Alberta, he was an independent investigator in the Division of Biological Science at NRC, where he was successively Group Leader and Head of the Immunochemistry Section. In 1993, he returned to the Department of Chemistry at the University of Alberta where he held the R. U. Lemieux in carbohydrate chemistry. He was the founding Director of the Alberta Glycomics Centre for Carbohydrate Science and Associate Chair of Research in the Department of Chemistry. Since 2015 he is an emeritus Distinguished University Professor.
His research published in 250 peer reviewed publications has focused on molecular recognition of carbohydrate antigens by antibodies, toxins and lectins and translation of results from these studies to microbial vaccines and multivalent inhibitors of bacterial toxins.
Professor Bundle is a fellow of the Royal Society of Canada. He has received several National awards including the 2011 Brockhouse Canada Prize for Interdisciplinary Research in Science and Engineering, the country's premier award for interdisciplinary research. He has received all three major international awards for research on carbohydrates; the 1988 Roy L. Whistler Award in Carbohydrate Chemistry, from the International Carbohydrate Organization, the American Chemical Society's 2006 Claude S. Hudson Award in Carbohydrate Chemistry, and the Royal Society of Chemistry's 2012 Haworth Memorial Lectureship. He is a recipient of an Alexander von Humboldt Senior Research Award and the Alberta Science and Technology Foundation's Outstanding Leadership in Alberta Science award. In 2009 he became a Distinguished University Professor, one of the highest honours the University bestows on a member of its academic staff.
---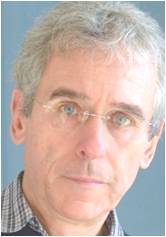 Yves COMBARNOUS, PhD,
Expert in Reproductive Physiology and Molecular Endocrinology
Yves is Director of Research at the French National Centre for Research (CNRS).
He obtained his PhD in Biological Chemistry in Liège, Belgium. He has focused his research on the Structure-Function relationships of Glycoprotein Hormones involved in Reproduction. He is currently heading a research group at the National Institute for Agricultural Research (INRA) in Nouzilly where he was Head of an INRA-CNRS Unit of 140 people. He also headed a Distribution Center of Transgenic Animals (CDTA-CNRS) in Orleans for five years (2001-2005).
He is a Member and Scientific Secretary of the "Development-Reproduction-Evolution-Stem Cells"  (2008-2012) panel of the CNRS National Comity and has authored more than 100 publications in international journals, 1 patent and three books about hormone structures and cell signaling.
---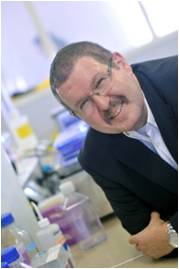 Pr. Marc G.J. FEUILLOLEY,
Expert in Pathogen - Host interactions
Marc defended a PhD and "Habilitation to Direction of Research" in an INSERM laboratory of the University of Rouen (France). He joined the CHU Laval (Quebec, Canada) for two post-doctoral stays and was recruited as Assistant Professor at the University of Rouen in 1988. Promoted as full Professor in 1997, he created a team working on Cellular Microbiology (eukaryote-bacteria communication). Pr. Feuilloley is now Director of the Laboratory of Microbiology Signals and Microenvironment (LMSM EA4312) of the University of Rouen. Within the same time, from 2006 to 2011 he was also Director of the technology transfer organism ADIPpharm and in 2012, he founded BioAdmetys SAS with two partners. Initially specialized in Cell Biology and Microbiology, Pr. Feuilloley also developed an interest in In Vitro Toxicology and more specifically in content-containers interactions, working as an expert for French Agencies (ANR, AERES, AFSSET), Romanian Agencies (NURC, NASR), Health & Environment Canada, and private societies. Pr. Feuilloley is also a member of the Direction Boards of technological platform (PFT) Normandie Sécurité Sanitaire and of the Technopole Chimie-Biologie-Santé (Région Haute-Normandie), of the Scientific Board of the Pôle de Compétitivité Cosmetic-Valley (first world pôle de compétitivité in cosmetics) and Member of the Conseil National des Universités  (CNU65). Pr. Feuilloley is the author of 98 articles and 29 abstracts published in international peered reviewed journals, 9 reviews or book chapters, 1 patent and more than 200 oral and poster communications in national and international congresses.